Leisure time & recuperation
The mediterranean weather conditions and advantageous
location of Endingen and the Kaiserstuhl create a paradise
for active leisure time in the open countryside.

There are many opportunities to do sport, such as walking, cycling and swimming. Make use of the well-signposted walking routes and cycle tracks – you can enjoy lengthy excursions without any knowledge of the local area or annoying maps. You can also learn about the region during a leisurely walk along the various nature trails through the vines and forests on the Kaiserstuhl. A few small bathing lakes also tempt you to a cool dip along the way. Even the Rhine is not far away and offers a good option for activities in and on the water. Those interested in watersports, canoeing and fishing enjoying passing their time here.

A beach volleyball court, minigolf course, tennis courts and football pitches are also available directly in Endingen.
Excursion destinations
Endingen am Kaiserstuhl lies directly in the tri-border region. Day trips to Switzerland, Alsace, the Vosges mountains or into the nearby Black Forest are easily possible and can be combined with sporting activities or a cultural holiday. Mines, glass-blowing workshops, museums and many more establishments await your visit.

Europark in Rust is only a 20minute car journey away from Endingen.

Are you looking more for relaxation and spa treatments? Endingen is also the place for you: the town and surroundings offering a calm base with various romantic squares and viewing points, where you can relax and enjoy the nature and views or simply breathe in the wonderful fresh air.
Cycling on the Baden Wine Cycle Route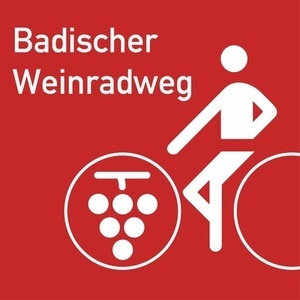 The green nature of the Kaiserstuhl invites you to outdoor activities. Those who like to do sports outdoors will find a paradise in the green here. The Hotel garni Pfauen is located directly on the 2nd stage of the Baden Wine Cycle Path. Whether by bike, racing bike or a little more leisurely with the e-bike on the Baden Wine Cycle Path you will cross seven of the nine Baden wine-growing areas.

>> Baden Wine Cycle Route
Baden Wine Cycle Route - Stage 2 - Kaiserstuhl - Tuniberg